Fat Burners for Men that Can Help You Lose Weight
A high-quality fat burner will enable a man to appear more muscular and better. A good men's fat burner has numerous advantages that include assisting a person to cut fat in less time, increasing energy levels in the body, and achieving that great look.
Thermogenics are the favorite brand of fat burners that are presently available in the market. They work by raising the rate of metabolism of the body. They enable an individual to cut weight irrespective of the kind of work being performed. Burning fat is now the most efficient way for athletes and bodybuilders to get leaner in the shortest time possible.
Other fat burners work by suppressing the appetite of the user. This type of fat burner is formulated to help a person reduce the food intake by making him feel full all the time. When the body's metabolic rate is raised, the body becomes an efficient fat burning machine. This is the reason fat burners are fruitful in helping men reduce those extra pounds of body fat.
What's in a fat burner?
The most effective and safe ingredients in a fat burner include Caffeine, Green tea, B vitamins, chili peppers, Glucomannan, L-Carnitine, and Green coffee extract. Caffeine, Green tea, and chili peppers are treasured in helping the user achieve a slim and healthy body. Glucomannan is an extract from a plant root that expands in the stomach thus helping a person feel full. Five fat burners that are useful and safe include the following:
Instant Knockout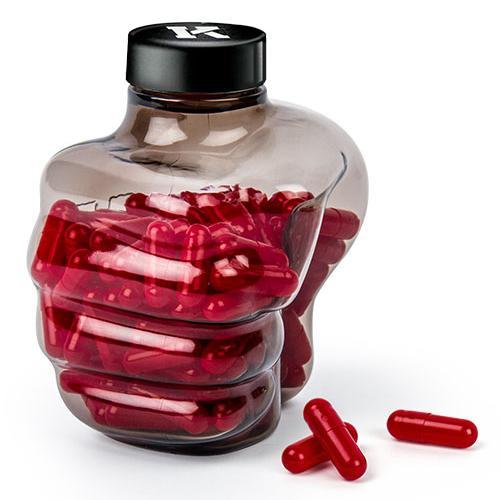 Instant Knockout has been formulated using the latest research, and it contains a lot of beneficial ingredients. These natural ingredients include the Green tea, caffeine, and cayenne pepper. The ingredients will ensure that you make use of calories even when you are not working. Instant Knockout also contains vitamin B12 to assist the user in boosting energy levels.
Hydroxycut Hardcore Elite
Hydroxycut Hardcore Elite is said to be super-thermogenic. It works by naturally increasing body's metabolic rate and boosting the energy levels. Its main ingredients include Caffeine and Green coffee extract. The Green coffee extract has an elevated amount of chlorogenic acid, which is known to lessen the level of glucose absorbed by the body. The fat burner has Yohimbine that assists in the breakdown of fat.
BSN HyperShred
BSN HyperShred is an innovative energy and weight management dietary aid that has a streamlined formula that is focused on metabolic and nutritional support. The users can elevate their overall physical performance and be able to achieve their goals. The product ensures users are a step ahead in fat-burning efforts and is commonly used as a pre-workout energy booster.
Beast 2 Shredded
The product is useful in supporting the thyroid, modulating body temperature, speeding up metabolism, and reducing appetite. It contains thermodiamine that aids in fat burning process by regulating the body temperature. Beast 2 Shredded acts as fuel in the body thus allowing the user to cut fat.
Nutrex Lipo-6 Black Ultra Concentrate
Nutrex Lipo-6 Black Ultra Concentrate is the strongest LIPO-6 fat burner in the market currently. A person is supposed to take one pill that is a very powerful fat burner. It works by suppressing the appetite and igniting an extreme feeling of energy and alertness.
Sources
http://www.bodybuilding.com/store/nutrex/lipo-6-black-ultra-concentrate.htm
http://www.bodybuilding.com/store/beast/shred.html